Clinical Microbiology
ACE Laboratory Services is NATA accredited for veterinary microbiological testing; the laboratory participates in external proficiency testing for veterinary microbiology as well as completing in house quality control.
A full veterinary microbiology service is available for companion animals, horses, production animals and wildlife. ACE uses traditional microbiology techniques as well as PCR and mass spectrometry for the identification of bacteria.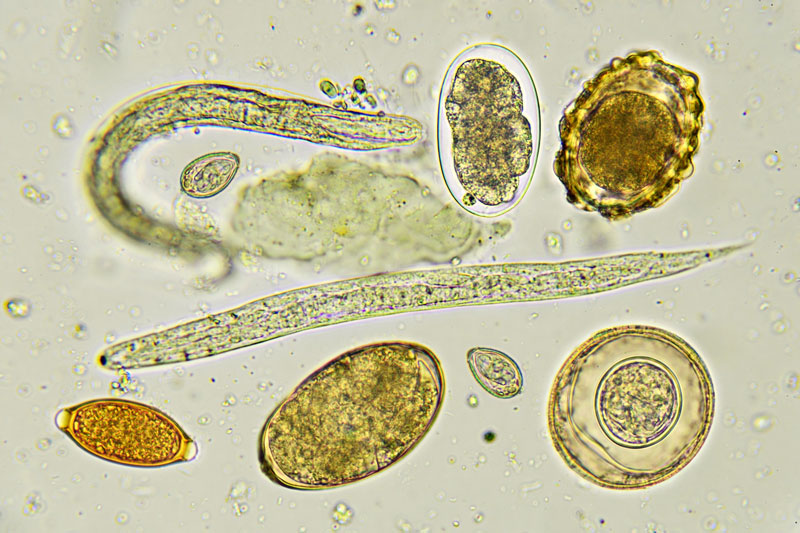 Haematology / Biochemistry
ACE Laboratory Services offers a range of biochemistry and haematology testing. Specially designed biochemistry / haematology profile packages have been put together to try and capture all the information that you would require to assist in the diagnosis and treatment of sick animals.
As the blood cell sizes of every species differ, manual blood film, differential counts and cell morphology is completed on most haematology samples at ACE Laboratory Services; white cell differentials are not routinely performed on Pre- anaesthetic bloods.
At ACE we are happy to design a custom profile package to suit your client's requirements; please contact the laboratory to discuss your needs.
We pride ourselves on being able to offer a two-hour turnaround time for small animal blood profiles and our free local scheduled sample collection service.
Other Diagnostic Services
As well as offering biochemistry and haematology, ACE Laboratory Services offers additional diagnostic services including histopathology, cytology, urinalysis, parasitology, and endocrinology testing. The histopathology and cytology samples are looked at by one of our highly trained veterinary pathologists.